Meet Our Team
PilotLight Resilience Resources is a collaboration between two professionals experienced in working with the fire and emergency medical services:
Karen F. Deppa, MAPP, and Michael A. Donahue, Ph.D., CFPS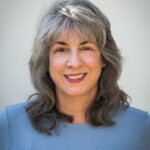 Karen Fernicola Deppa, MAPP
Karen F. Deppa is the lead author of the 2016 Springer e-book Resilience Training for Firefighters: An Approach to Prevent Behavioral Health Problems.
While obtaining her Master of Applied Positive Psychology (MAPP) degree from the University of Pennsylvania, Karen had identified a need for resources to help personnel in the fire and emergency services community proactively encourage a foundation of resilient thinking and behaviors that can prevent problems such as burnout, depression, substance abuse, and other symptoms of post-traumatic stress. This recognition prompted her to develop, in collaboration with Michael A. Donahue, a resilience skills class for Peer Support Team members of fire and rescue departments called Respond with Resilience™.
The daughter of a volunteer firefighter, Karen's most significant lesson in resilience came in 2012, as she and her family helped her teenage son to recover from and thrive in the aftermath of a severe stroke.
Throughout her career, Karen has worked with the fire service at the local, regional, state, and national levels in fire prevention advocacy, community relations, public affairs, and communications. During this time, she honed her skill at identifying, developing, and managing projects to fill gaps and address needs in the fire community. These have included a program that provided grants to fire departments for conducting public fire safety education; communications, fire prevention safety campaigns, and targeted outreach efforts; a program for enhancing fire department community relations; an exploration of fire safety implications associated with green building design; research on the reasons behind high numbers of unknown and undetermined causes in fire incident data; and a training program for increasing firefighters' appreciation of the need for complete and accurate incident data reporting.
Karen developed PilotLight Resilience Resources because she feels called to help address behavioral health issues in the fire and emergency medical services.
In addition to her work as Principal of PilotLight Resilience Resources, Karen also collaborates with Michael A. Donahue on NorthStar: Applied Community Safety Research, and serves on the Steering Committee of the Mid-Atlantic Life Safety Conference.
Karen and her family live on a farm in rural Montgomery County, Maryland, where they raise Jacob sheep, a Sicilian donkey, two cats, and a team of Belgian draft horses.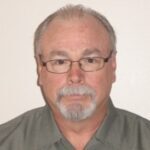 Michael A. Donahue, Ph.D., CFPS
Michael A. Donahue is a progressive emergency services professional providing expertise in research, planning, delivery, and training. Mike has over 45 years of fire service experience with 32 years in front-line response. He spent seven years as a volunteer firefighter/EMT in Prince George's County, Maryland, and served 35 years in the Montgomery County, Maryland, Fire and Rescue Service before retiring in 2012 as an Assistant Chief/Section Chief of the Fire Marshal's Office. He remains a member of IAFF Local 1664.
Mike has served as a community risk reduction subject matter expert for several courses developed for the National Fire Academy (NFA).  He was the principal author of the Maryland State Highway Administration's Multi-Agency Traffic Incident Management Training Manual, helped write the Baltimore Regional Transportation Incident Response Coordination Training, and helped write the Montgomery County Hazard Mitigation Plan, as well as several annexes in the Emergency Operations Plan.  Mike has broad experience working with local, state, and regional professionals on a range of topics related to community safety.
He remains active in the fire service, teaching at NFA, consulting, and serving on the Mid-Atlantic Life Safety Conference Steering Committee.  He holds a Ph.D. from Oklahoma State University in Fire and Emergency Management Administration, writing his dissertation on Fire Prevention in a New Age of Local Government Retrenchment.
Mike comes from a family of firefighter/rescuers.  His father was volunteer in Prince George's County for over 50 years.  His brother retired from the Washington DC Fire Department and his brother-in-law continues to work for Anne Arundel County, Maryland.  Mike lives in Woodbine, Maryland.
In addition to collaborating with Karen Deppa on PilotLight Resilience Resources, LLC, and the Respond with Resilience™ class, Mike is Principal of the consulting firm NorthStar: Applied Community Safety Research, LLC, to assist government agencies and nonprofits in conducting and applying research to achieve greater safety and wellness, and reduced risk, at the community, organization, and individual levels.